Representation...
My office represents persons with disabilities residing in Michigan attempting to receive disability benefits from the Social Security Administration and/or the Michigan Department of Human Services.   Both of these programs are quite complex and confusing for the average person to deal with without assistance.  Also, many applicants for these benefits are in dire financial need, under extreme stress and without reliable guidance.  We will assist them at every step of the way including explaining the law, gathering evidence, preparing them for and representing them at hearing.  We will also appeal a denial even from an Administrative Law Judge should this be necessary.  We take this role very seriously because we know how intimidating and harsh the application and appeals process can be for both programs.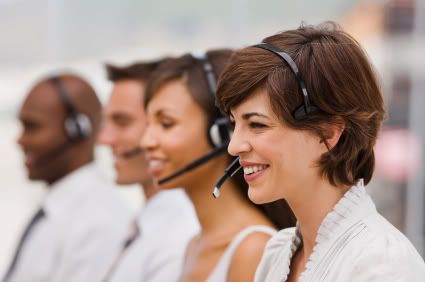 Outreach... 
We have created a network of representatives, attorneys and human service agencies to connect with indigent persons with disabilities living in Michigan who need representation for cash and medical benefits from SSA and DHS.  Any representative or attorney that is part of this referral network is required to represent claimants not only before the Social Security Administration but also before the Department of Human Services (State Welfare). This is necessary because the application and appeals process within Social Security can be time consuming before any benefits are awarded, and many disabled claimants have no income or medical benefits while they are waiting for SSA to approve their claim.  Also, DHS is a very harsh and complicated system where caseworkers are unfamiliar with disability law and are not obligated to make sure that the needs of a disabled person are properly considered.  Often times having representation for DHS benefits means the difference in effectively obtaining basic food and shelter for many disabled persons trying to gain sparse financial and medical stability.  Finally, representation is a very complex process involving administrative law and possible appeals to Federal and State civil courts.  We have a network of sources to insure that cases are continued into civil courts if the administrative system's appeals have been exhausted and a given case is believed to have significant merit.
Community Action...
We have actively advocated for indigent persons with disabilities residing in Michigan over the last 10 years through proposals for legislative, procedural, and policy change as well as systemic outreach to persons with disabilities.  We have made efforts at communication with the Director's Office of both the Department of Human Services and the Department of Community Health, the Governor's Office and Legislative Committees in charge of DHS (the state agency charged with the distribution of cash and medical benefits to the disabled poor of Michigan) as well as DCH (the state agency charged with the management of Medicaid benefits in Michigan).  
For many persons with disabilities residing in Michigan, DHS is their only source for interim benefits while they are waiting for Social Security benefits.   We are always reaching out to like-minded advocates that are aware of how complex and confusing DHS is for persons with disabilities. Disability is a crisis in Michigan for those adults with disabilities who genuinely cannot work and have no source of support.  They often suffer in silence and isolation without an effective voice to help them in Lansing.